DIY SOLAR PANELS: THE COMPLETE GUIDE
Many people might be curious about a do-it-yourself solar panel system. It's not impossible, but we'll be frank: it's going to take you a lot of time and hard work. Let's walk through it together.
HOW TO INSTALL YOUR OWN SOLAR PANEL SYSTEM
1: Size system
First things first, you need to know how to correctly size your system. There are a lot of factors that go into this, but there's a good website to help you out. You can use NREL's PVWatts® Calculator to pull up your historical usage and run that against estimated production, based on system size. That's the first step, identifying the size of your system and how many solar panels you need.
2: Get hardware: panels, inverter, racking
There are a lot of manufacturers out there. Many are reputable, but some can be fly-by-night. Do your research. You'll have to know what you're ordering and coordinate delivery details. Here are a few of the companies RisingSun uses and trusts:
Panels - REC
Inverters - Enphase
Racking - Iron Ridge
3: Complete paperwork
The first thing you have to do is draw up plans, with a one line diagram. Once you have the plans completed, then you have to get it stamped by a licensed structural and electrical engineer in the state where you live. This part is tedious. "We have had customers reach out to us with the intention of doing DIY projects and they get one step into the paperwork process, and they end up calling us and giving up right then and there," Murphy said.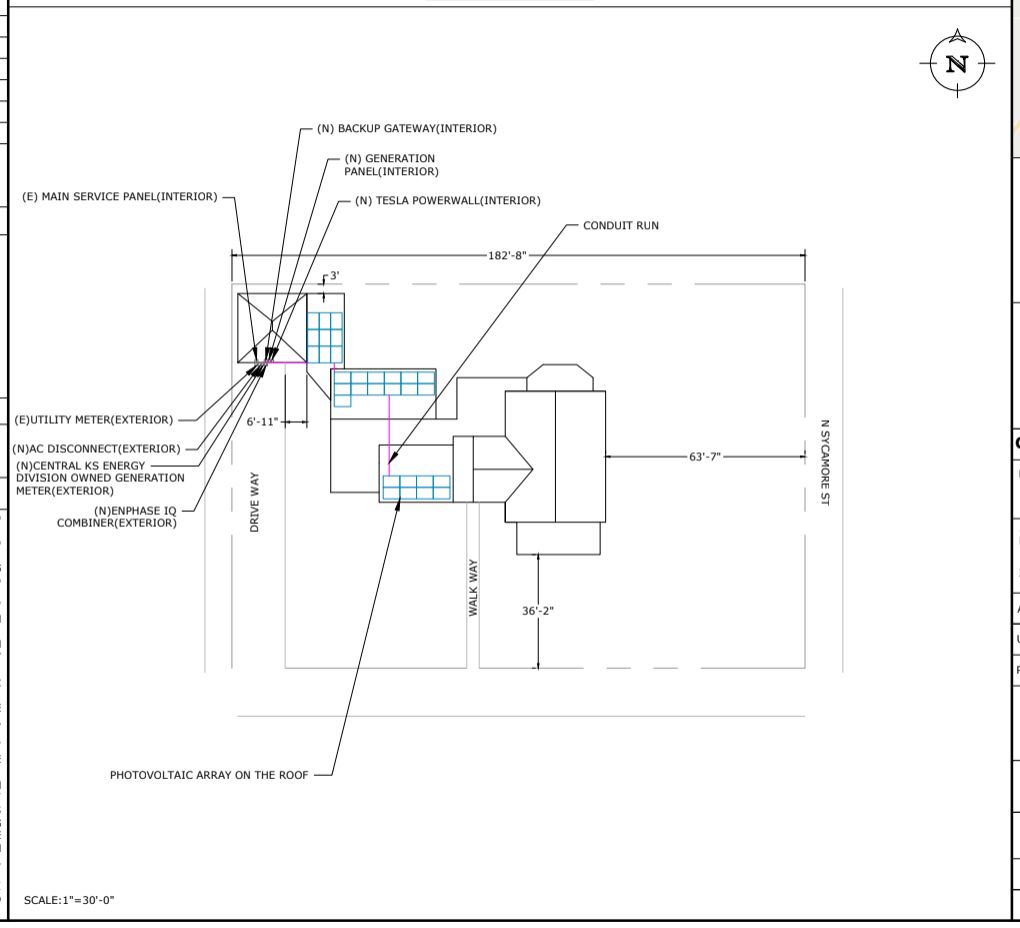 4: Submit plans
→ Jurisdiction
You must submit your plans to the approving jurisdiction (your city or county) for a permit (building, electric, miscellaneous) to do the project. Most jurisdictions will likely require either a business license or electrical license.
It can be weeks of back and forth and a lot of waiting while you communicate to and from the city about your plans. RisingSun Solar President Keith Murphy said this step can be as laborious as the physical install itself. "It's not uncommon for your jurisdiction to review your plans and reject them on the first attempt. Every city, every county, every jurisdiction has their own codes and their own specific nuances that they want to see on these plan sets. Generally they're pretty easy to work with, and if you know what you're doing as far building plans, if you have any electrical experience, then it's doable but difficult," Murphy explained.
→ Utility
As you're working on your plans, you also need to submit a net metering agreement to the utility. This is the billing mechanism by which you'll receive credit toward your bill for the extra energy you produce, so you basically enter into a contract with your power company, and that requires paperwork.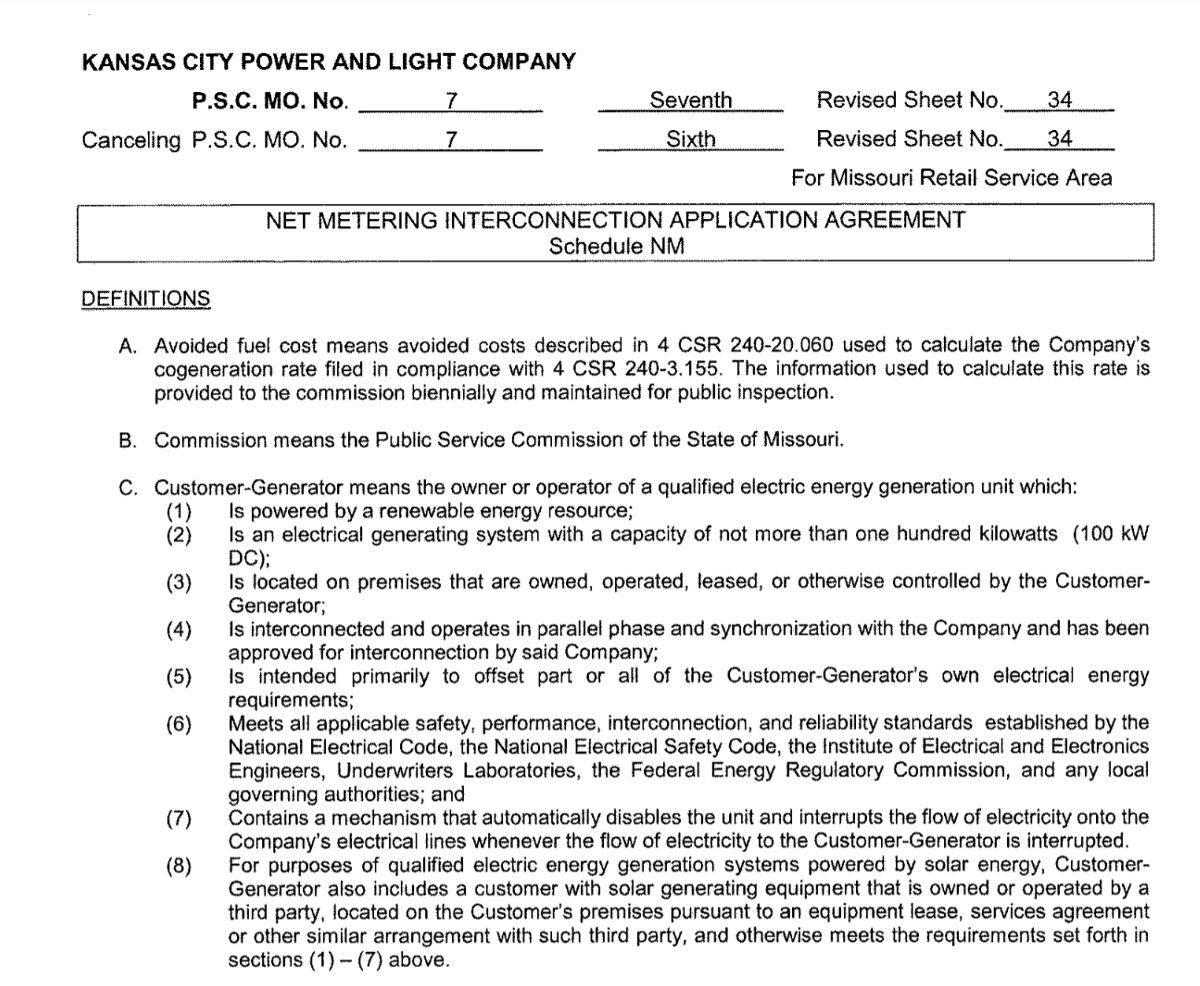 Excerpt from blank Net Metering Application
Side note for ground mount systems: you'll also need to call 811 or visit their website before you begin so you don't unintentionally dig into an underground utility line. Their website says, "Hitting a buried line while digging can disrupt utility service, cost money to repair, or cause serious injury or death." Use this map to find out who to call in your state.
5: Install panels
Once the materials arrive, you can get to work installing your solar panels. How long this takes you is up to your ability and personal circumstances, but we tell our customers it takes us an average of 2-4 days to complete the physical install.
6: Inspections, net meter install
Alright, you've got everything installed! Now you need another set of eyes to look it all over. At this point, there will be a couple rounds of inspections. First, the jurisdiction is going to review the work, make sure everything matches the plans that were submitted, and make sure that everything is installed to code. Once they approve the inspection, they will notify your utility company. The utility company will then come out and do their own inspection, confirming everything was installed according to the net meter application that was submitted.
You're at the last step. Murphy said, "Once you have both those inspections, then you'll get on the utility company's list to have your net meter installed." They'll come out anywhere from a few days to a few weeks later, install the physical net meter, the red lever is pulled, and your system is now up and running."
POSSIBLE RISKS AND COMPLICATIONS
RisingSun's very existence is to help people go solar without having to go through all this work on their own. There is a whole lot of work that goes into the paperwork. "Most solar companies have three or four full-time employees just handling paperwork; all the things that get submitted to the utility company and jurisdictions to make sure it's approved, and in a timely manner," Murphy said. You can't just buy hardware and install solar on your roof, the way you could mount a satellite dish or put up a fence. So much of the work is on the front end, and honestly, it can be difficult.
It's also physically dangerous work. OSHA states, "Workers in the solar energy industry are potentially exposed to a variety of serious hazards, such as arc flashes (which include arc flash burn and blast hazards), electric shock, falls, and thermal burn hazards that can cause injury and death." Always put your safety at the top of your project priority list.
PROS OF DIY SOLAR
"The biggest pro of DIY obviously is you don't have to pay a contractor to do the work. That's really the only benefit, I guess. If you're a handyman or something like that, and it's work you enjoy doing, it could be a fun project, but there are risks involved and we're dealing with high voltage electricity. If you don't know what you're doing, you could get seriously hurt, Murphy said."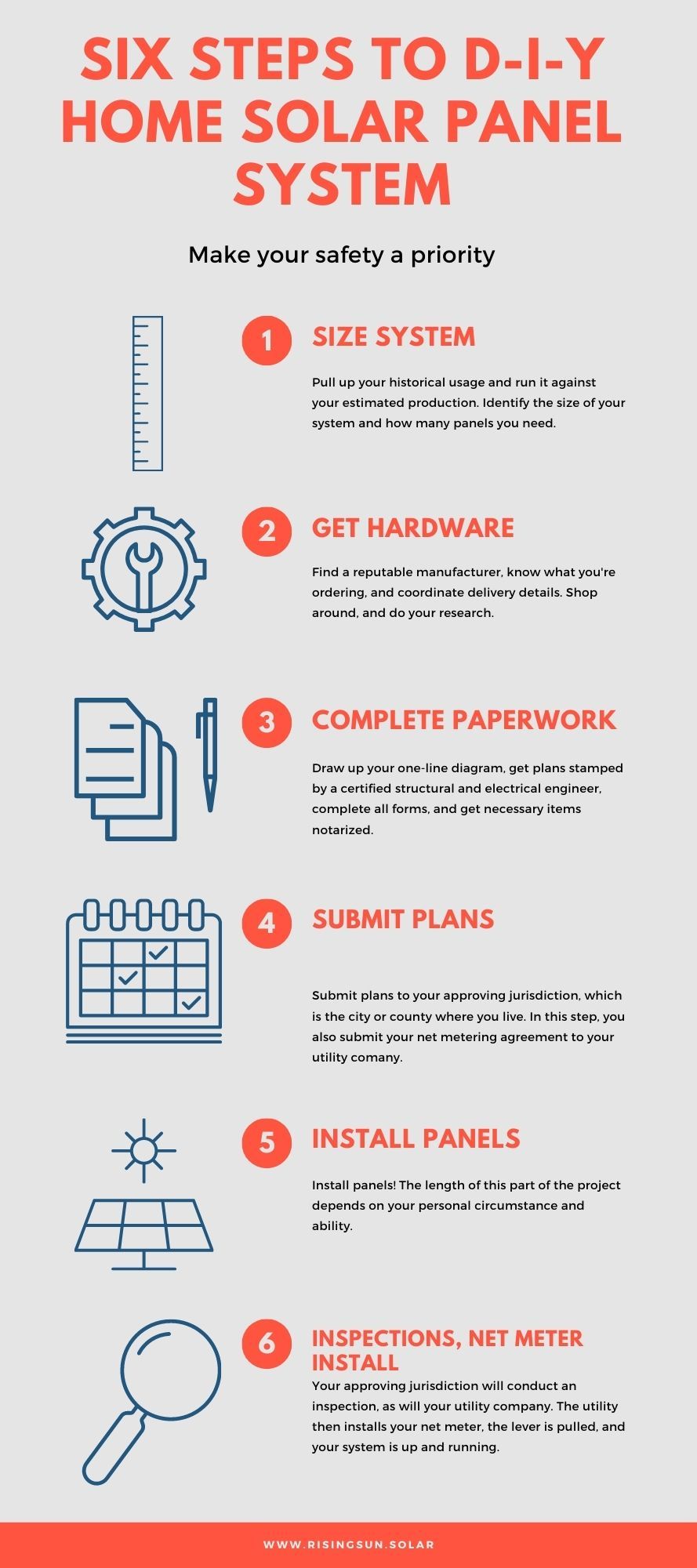 REASONS TO TALK WITH AN EXPERT
"Our installers are putting in solar every single day of their professional careers. This is what they do for a living. They're good at it. You're never going to have a system that doesn't get approved, or that doesn't pass the inspections once it's installed. You can have peace of mind knowing everything's going to be installed correctly and safely," Murphy said.
RisingSun is available to answer any questions you have, just as freely as we've walked you through the steps of doing your own solar panel project. Use us as a resource and reach out.