"FREE SOLAR PANELS": SHOPPERS BEWARE OF MISLEADING ADS, LYING SOLAR COMPANIES
As much as we love and promote the clean energy industry, admittedly, there are those who operate in our realm without the same honest passion and integrity; those who are only concerned with making money, at the expense of YOU, the hardworking homeowners. This is why we want to debunk phrases like "free solar panels" and steer you clear of any misleading advertising as you start your solar panel system journey.
WHAT DO COMPANIES MEAN WHEN THEY SAY FREE SOLAR PANELS?
"Free solar panels are misleading; it's not truthful. It's a marketing tactic. Companies who are using "free solar panels" or anything like that in their marketing are getting in trouble for it; take for example, Powerhome Solar," says RisingSun Solar President Keith Murphy.
One of the industry's fastest-growing companies has faced dozens of complaints and is facing legal challenges based on claims of misleading customers, as recently as November 2020, including false claims about the cost of a solar panel system.
This marketing tactic, "free solar panels,"  is often used to advertise solar leases or solar power purchase agreements (PPAs).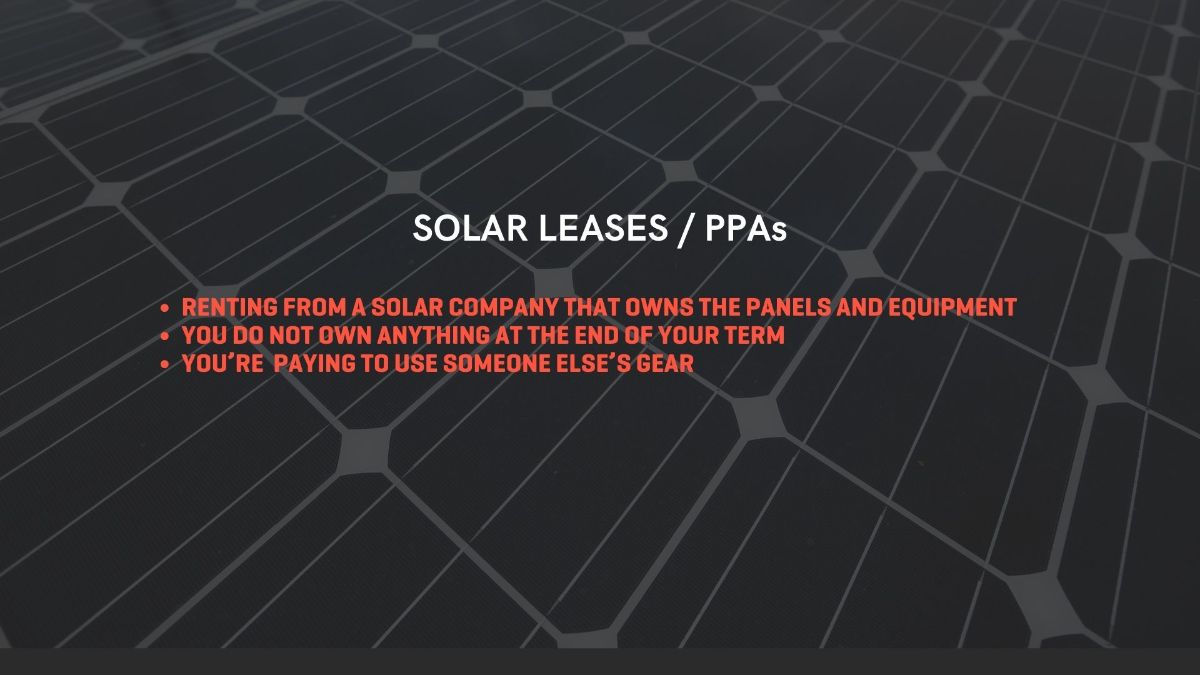 RisingSun Solar doesn't offer solar leases because we believe the only time it really makes sense is when you don't qualify for the tax credit. Instead, we offer solar loans, and for those who qualify, solar loans with zero down.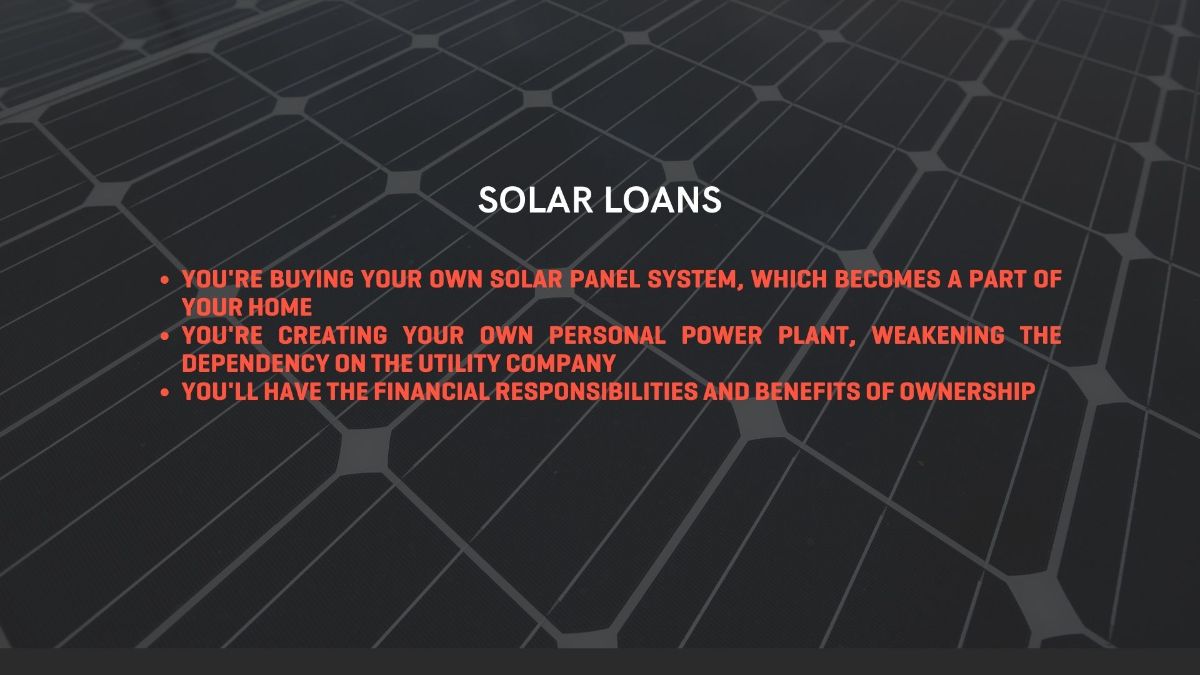 THE SALES PITCH DECODED: SO WHAT WORDING IS ACCURATE?
"A better way to say this is, 'Go solar for zero down!'' which is true. You can get a zero down option where you don't have to pay anything upfront to go solar. There is a monthly payment for the system, but the goal is for that payment to be less than what the solar panels are saving you on a monthly basis. So is it free? No, absolutely not. You're still paying for it, but is it actually increasing your budget? Yeah, based on your usage and system there's potential for that, and that's where the savings come in," Murphy explained.
SO HOW DOES THIS ZERO DOWN OPTION WORK THEN?
As more and more people become familiar with solar panel systems and the role clean energy can play in their personal lives and finances, the demand has gone up, and pricing has gone down. Systems are more affordable than ever, and when you work with a reputable company, you will absolutely find the system that's best sized for your energy consumption, and one that will benefit your budget.
"NOTHING IN THIS WORLD IS FREE. ANY COMPANY ADVERTISING FREE SOLAR PANELS IS MISLEADING. NOTHING IS FREE."
Before you commit to a company offering "free solar panels" or sign any dotted line, give our team at RisingSun Solar the chance to teach you what we know and answer any questions at all you might have about installing a solar panel system and how to crunch the numbers. There is no catch, and much like in this article, we will shoot straight about what is and isn't a good deal, what will and won't work for your home or property. We're in the business of helping people save money. Let us help you.